Become a member of the largest student golf association of Eindhoven and experience golf and student life to the fullest.
E.S.G.V. de Club is the largest student golf association in the Netherlands located in Eindhoven. Our mission is to allow each student to play golf in an accessible and fun way. Members of E.S.G.V. de Club can practise every Monday and Wednesday in cooperation with our PGA Professional Andrew. Besides that they have FREE access to our monthly club championships paired with a nice BBQ! From the lowest handicap to non experienced golfers E.S.G.V de Club offers a home for a wide range of students that want to combine golf with their student life! For only €70,- per year you can become a member of E.S.G.V. de Club which will include your NGF handicap registration!
E.S.G.V. de Club in numbers
The E.S.G.V. de Club community contains golfers of any level. As we are always looking for new people, everyone is welcome at our accommodation! Whether you are experienced or not at all feel free to walk in on one of our club evenings!
Throughout the year we organise and participate in many different events. Every month we have a bbq which is free for all members. We also participate in many student golf tournaments throughout the Netherlands. Besides that our annual christmas dinner and yacht party are quite popular as well 
From handicap +2 to 54 E.S.G.V. de Club hosts a variety of golfers from very experienced to no experience yet. Our PGA Professional helps everyone out with tailored trainings depending on individual experience. 
E.S.G.V. de Club hosts a "Club evening" every Monday and Wednesday from 19:00 till 21:00. During these hours members have the possibility to train with our PGA Professional Andrew and improve their game. Driving range balls and equipment are free of charge during the Club evenings. After 21:00 it is possible to play the 9 holes par 3 course or have a drink in the club house.
Besides a half covered driving range there is a 9 holes qualifying par 3 course. E.S.G.V. de Club provides free golfclubs and driving range balls during club evenings. Our association is based at Golfcentrum Eindhoven just outside the TU/e Campus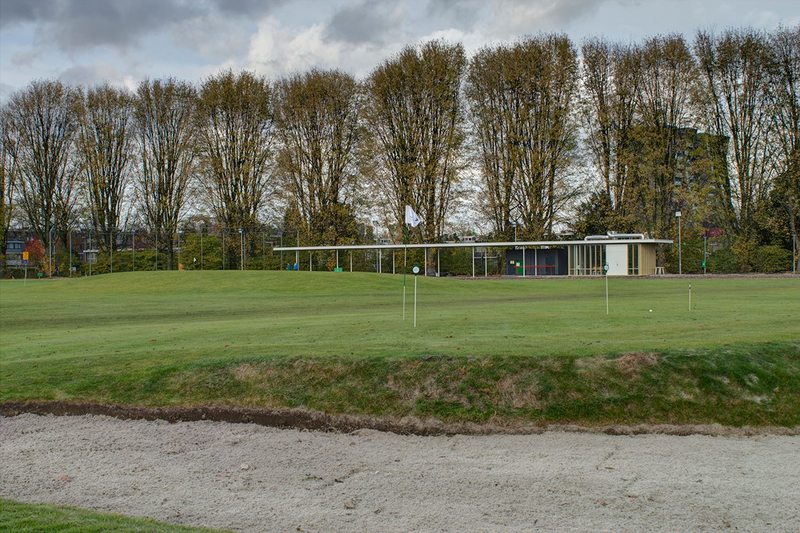 We are very lucky to have our very own PGA pro to teach us all the ins and outs of golf. Every club evening he is present to help all the students improve their golf game. But even when you are at home, you have him at your side with Andrew teaches online!
Every month we organize a shootout with bbq. During the shootout you will be able to claim the title of club champion for the month. Members can join the shootout for free and for 7,50 Euro you can bring your friends. Go to our facebook page to find out more on the next shootout.
Every year in May we organise the Dutch Student Masters. This is the largest student golf tournament in the Netherlands. Players from every level can participate. To get an impression watch the aftermovie from this event above. There are many other student golf tournaments throughout the Netherlands in which you can also participate.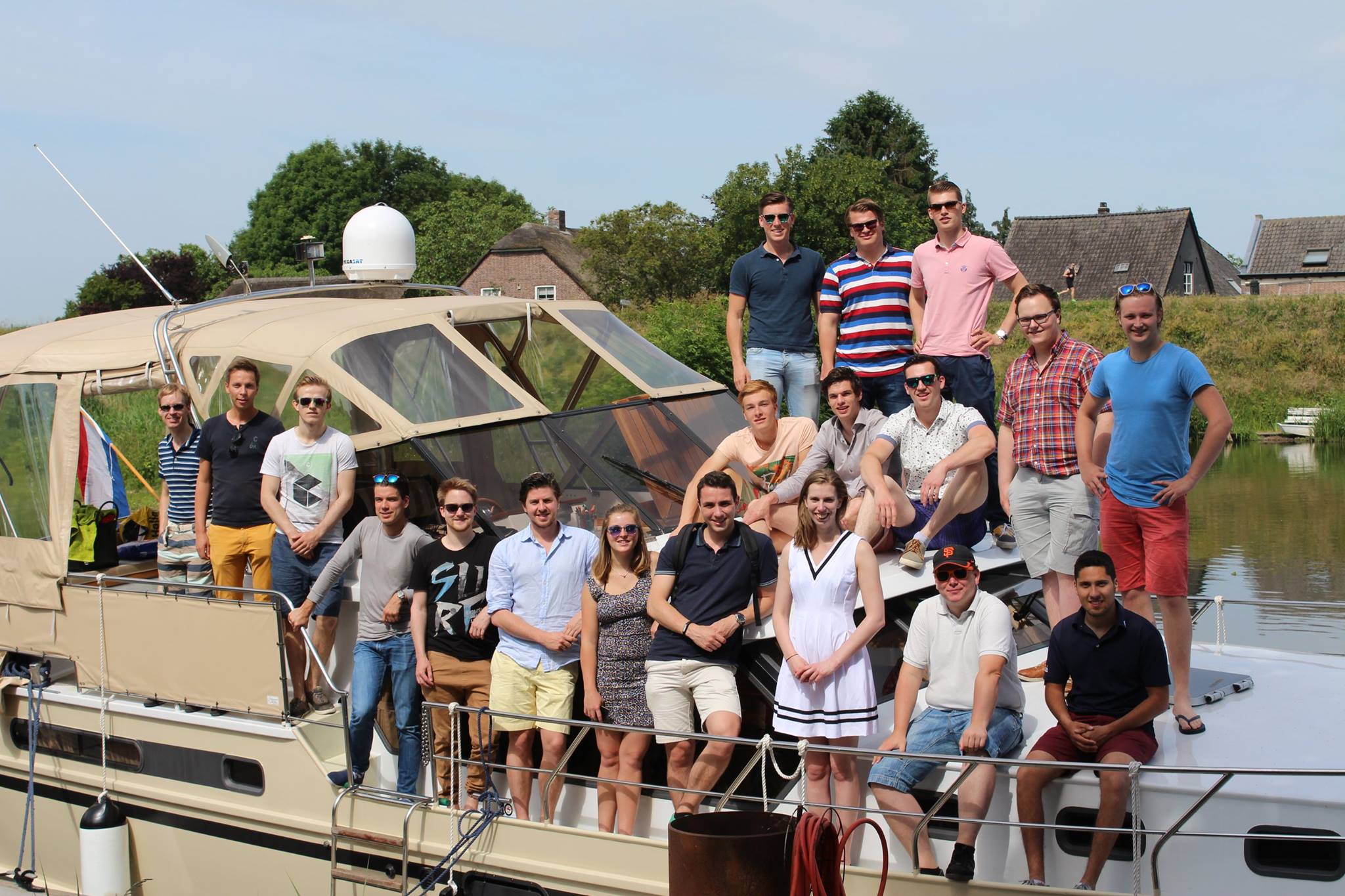 Every year we go on an adventure with a large yacht somewhere on the Dutch inland waters . During the yacht party we usually don't play much golf but instead have a day with nice food and drinks resulting in stories to tell for generations.
Are you a student and do you want to learn how to play golf? For students we offer a starters handicap 54 course. During this course you will learn everything there is to learn about golf. For more information on this course press the button below.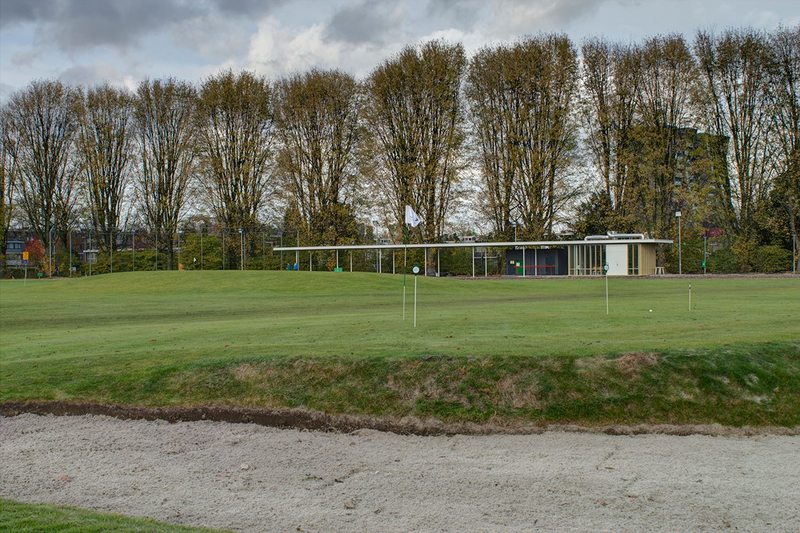 Looking for a nice activity with your friends, association or fraternity? Specially for groups of students E.S.G.V de Club offers golf clinics for a student price! During such a golf clinic you will be introduced with the basics of golf and will be offered the opportunity to experience the golf sport. Depending on you wishes E.S.G.V. de Club can offer a completely tailored clinic from €10,- per person.
As a member of E.S.G.V. de Club you can get a special discount on the following courses click here to learn more
Click on one of the pictures to find out more and don't forget to follow us to receive the latest news updates.
This error message is only visible to WordPress admins
There has been a problem with your Instagram Feed.
Visit us during one of our club hours or contact us for more information. 
You can also follow us on facebook and instagram to stay up to date of the latest news.